When it comes to Davaoeños comfort food, foreign dishes are hugely one of it and Japanese cuisine is no exemption. And this is greatly evident in Davao City for several Japanese restaurants had flourished here and are well-loved by locals and foreign nationals alike.
Ready your chopsticks!
As a Japanese food lover myself, we are going to list the 10 popular Japanese restaurants here in Davao that most Davaoeños go to.
Daburu Cafe Davao
(picture reference: here)
A milk tea at your table plus Japanese dishes? No problem! This restaurant serves your guilty pleasures without going to another place. The Cafe is a fusion of Japanese, modern and other types of Asian food. You need to try out their chicken teriyaki cuisines with different types of sauces, Japanese fried meals, maki, ramen and many more. And for the drinks? Indulge yourself in a delicious milk tea. What a great idea!
Location: Emilio Jacinto St, Poblacion District, Davao City, Davao del Sur

Kushiya Dining
So recently we visited this place and you can check our full review here: https://welovedavao.davao-global-marketing.com/2020/11/13/kushiya-dining/
The place is super affordable to both students and working-class alike and they have delicious Japanese skewered dishes. The restaurant is a street dining so you will enjoy eating together with other customers and the busy restaurant ambiance. The place is lovely with all the budget-friendly full meals such as their ramen and maki servings. And don't forget their Kashiwa, Negima and other skewered meals. They're delicious.
Location: Door 8, Rowi Square, Mamay Rd, Lanang, Davao City, 8000 Davao del Sur

Sukidesu Modern Japanese Cuisine
(picture reference: here)
For affordable but tasty Japanese dishes, this Japanese resto had already gained a loyal following and avid customers. Sukidesu serves a variety of ramen dishes as well as, of course, different styles of maki and sushi to satisfy your tastebuds. Because it is budget-friendly, the restaurant is a favorite to a lot of Japanese food lovers. Plus, since it's modern, they also serve hamburgers. And if you can't eat out now, you can get a Maki Bilao for delivery; a huge serving of an assortment of maki in a round food container, like one big plate!
Location: 679 Aurora Quezon St, Poblacion District, Davao City

Akiko Japanese Restaurant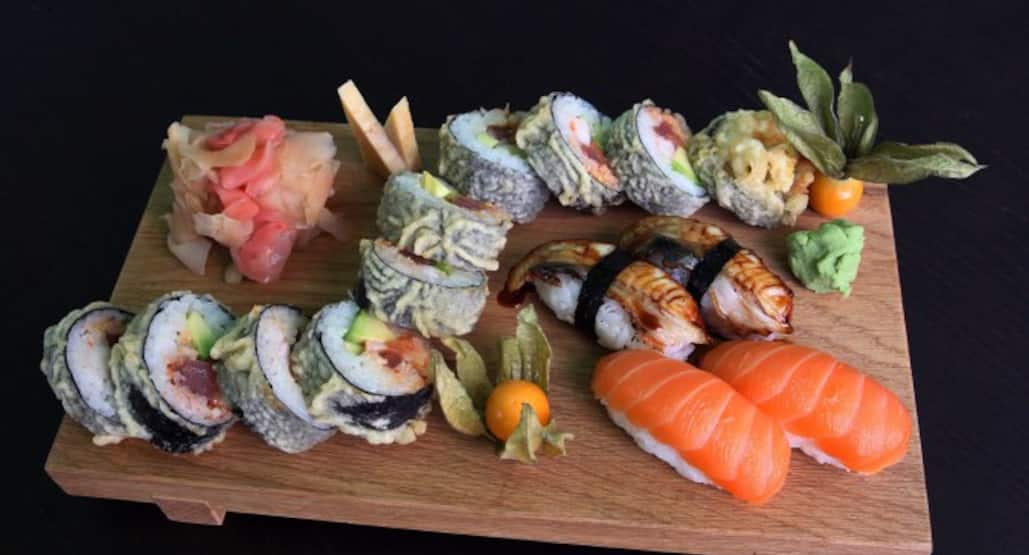 (picture reference: here)
For another authentic Japanese cuisine experience at a reasonable price, this place is for you! The restaurant had been operating for over 15 years and counting.  For that fact alone, the place is definitely special for locals and they just keep coming back here. They serve the all-time favorite Japanese cuisines like tempura shrimps, salmon head, gyoza, sukiyaki, soba noodles, and more. Even if the place is a little bit old, their food is the real deal.
Location: Victoria Plaza Car Park, 7 Veloso Street & J.p. Laurel Avenue, Poblacion District, Davao City

Kaizen Davao: Japanese Street Dining
(picture reference: here)
One of the best Japanese Restaurant in Davao and the almost always full house, Kaizen had grown popularity so fast and gain tremendous customers gradually after their opening. The Japanese-Western fusion cuisine restaurant is a street dining area that serves amazingly unique and innovative Japanese-western dishes that would make you wow. And don't forget their very own dish that was named after the mayor-president dish the DU30 Roll. It is absolutely delish. They also have Godzilla roll and Kaizen Roll with their own style of preparation.
Location: Poblacion District, Davao City

Tong Yang
(picture reference: here)
Another eat-all-you-can buffet…and drink-all-you-can? Yes! This restaurant is a popular go-to mainly for its wide assortment of Japanese and Korean cuisines. They also have a hotpot on every table so much like Yakimix, you can cook your food fresh. It is best known all over the Philippines as one of the best buffet restaurant. So you can have samgyupsal, shabu-shabu at one table. And they have a lot of seafood here. And to finish your dinner at ease, you can drink anything available. Isn't that amazing?
Location: SM City Davao Annex, Quimpo Blvd, Talomo, Davao City

Yakimix Restaurant
(picture reference: here)
If you want to pig out in a day with all the Japanese goodies, Yakimix has it in store. The eat-all-you-can buffet restaurant not only served Japanese dishes but also Korean cuisines. Plus, they have a smokeless grill on each tables much like a shabu-shabu dining so you could cook fresh at your table. You can pick any of the scrumptious meals available including their fresh bacon and meat rolled with veggies, raw fish to be cooked in the grill, and many more. They also serve a wide array of desserts here. Yummy!
Location: Abreeza Mall, J.P. Laurel Ave, Poblacion District, Davao City

Irodori Japanese Restaurant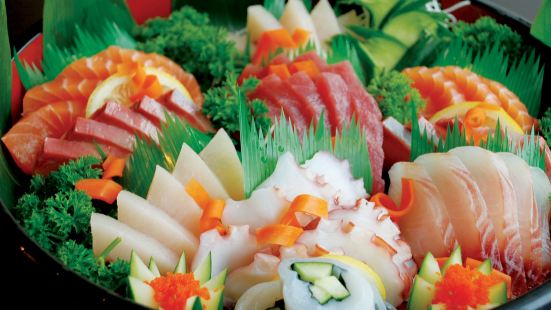 (picture reference:here)
If you want to have a purely traditional Japanese Restaurant experience, then you need to visit this place. The restaurant boasts a real traditional Japanese palate for every local enthusiasts or foreigners. They serve a variety of homey ramen, sushi, maki, seafood servings and more. And you can also drink sake here with your friends. The place is not so crowded and had most likely missed in people's radars and that is what's great about this place because you'll have a little privacy.
The place is on the pricey side but hey, if you want to have a taste of the real thing without going to Japan, then you'll never regret this place.
Location: 8000, 71 J.P. Laurel Ave, Agdao, Dabaw, 8000 Lalawigan ng Davao del Sur

Tsuru Restaurant & Bar
(picture reference:  here)
When it comes to luxury and sophistication, you will be treated here with the most delectable and exquisite Japanese palate. Enter a beautifully decorated restaurant
Prepare for a heavenly taste of Japanese cuisines like maki, sushi and all some traditional Japanese dishes you want on your table. The food is so mouth-watering and satisfying you'd want to keep coming back here. It is on the pricey side but you'll forget about it right away the moment you tasted their dishes. And don't forget to order their volcano roll. It's unique only in Tsuru.
Location: Pelayo St, Poblacion District, Davao City

Nonki Japanese Restaurant
(picture reference: here)
One of the best Japanese restaurants in Davao and recommended to a many Japanese nationals living in Davao City, this place should be in your must-visit restaurant. They serve excellent authentic Japanese dishes such as sashimi, sushi, ramen, teppanyaki, sukiyaki, and a lot more of these favorites. And did you know they serve the best sashimi? Yes,  because they are served fresh and high quality for your satisfaction. Alot of people visit this place so expect it to be a little bit crowded but that's just one of the reasons why it's noted as one of the best Japanese restaurants in Davao City.
Location: AutoVille Building, F. Torres St, Poblacion District, Davao City

Another bonus on this list!
Tadakuma Davao
(picture reference: here)
Another one we couldn't miss in this list because it's a personal favorite is Tadakuma Restaurant that serves splendid authentic Japanese dishes with great ambiance in the place. We love the ramen dishes here and other side dishes like gyoza, tempura and a lots of seafood in the menu. And the price? Just reasonable. It's not gonna hurt your wallet and so eat out here with your stomachs full because the food is heaven!
Location: Tulip Dr, Talomo, Davao City

Conclusion
So which Japanese restaurant are you going to visit first in Davao City? Are you curious about these places on the list? Let us know in the comments which one you've already visited or which place you'd love to try!