Davao City is one of the most underrated tourist destinations but still highly regarded from tourists who had already visited here. But why do tourists keep coming back in Davao? And why there are people excited to travel here?
In this article we are going to list 10 things Davao is popular with then maybe you will put this lovely City in your travel list as well.
What's in Davao City?
After this list you will surely be fascinated in Davao and why it is popular. And don't miss the top 1 because we are saving the best in this list. Here we go!
Rich in Flowers and Fruits
(picture reference:here)
Davao City is overgrown with forests and lush fruit trees that every month of August and September, the prices drop of several fruits, vegetables and even flowers because of bountiful harvest during this season. Also, they celebrate a annually festival called Kadayawan during this time where you will see colorful tribal dancing in the streets, parades, massive art displays and so much more. Discounts are in every malls, restaurants and business so it is definitely the best time to shop, hangout in restaurants and buy fruits that are rare to some other parts of the Philippines such as durian, pomelo, lanzones and mangosteen. And also because of Durian, Davao City had become synonymous of this fruit for it's abundance in this land. Don't forget take home with you the World's Queen of Orchids Waling-Waling because it blooms abundantly in this City.
Extensive Cuisines
(picture reference:here)
It would surprise you that even if Davao City is not the Capital of the Philippines, you will find how diversified the city is when it comes to food. But let me tell you this fact in this city…a lot of foreigners had migrated here so it's pretty understandable why there are several foreign restaurants and businesses put up here. You can visit Dani's Palace Shawarma and Grill at Ponciano Reyes Street to have a taste of authentic Mediterranean Cuisines then eat out at Matina Town Square to have a taste of various dishes both local and foreign. You can also visit Claude's Le Cafe De Ville for their exquisite French cuisine in Oboza Heritage House. And if you want Japanese Cuisine you should visit Tong Yang in SM City Ecoland. Lastly, if you want local street food in Davao City then visit Roxas Night Street Market at Roxas Avenue.
Safety
(picture reference:here)
Davao is the fourth safest city in Southeast Asia and the One of the Safest City in the Philippines and it's no wonder why locals and foreigners alike feel a sense of peace of mind to live and stay in this City. The locals are known to be honest that when people leave their things in a taxi, the taxi drivers will return your belongings and they also give exact change during payment. You will also feel at ease leaving your bags and gadgets in coffee shops and restaurants when you want to save a seat knowing no one will take it. Davaoeños just want to exemplify good moral values of honesty and so you will always feel safe walking in the streets. Don't worry about losing your way as well. Locals are truly honest and helpful when you ask directions.
And did you know that their government also invested in state-of-the-art security and traffic cameras to manage security and protection in Davao City? That's how amazing this city is.
The President's Hometown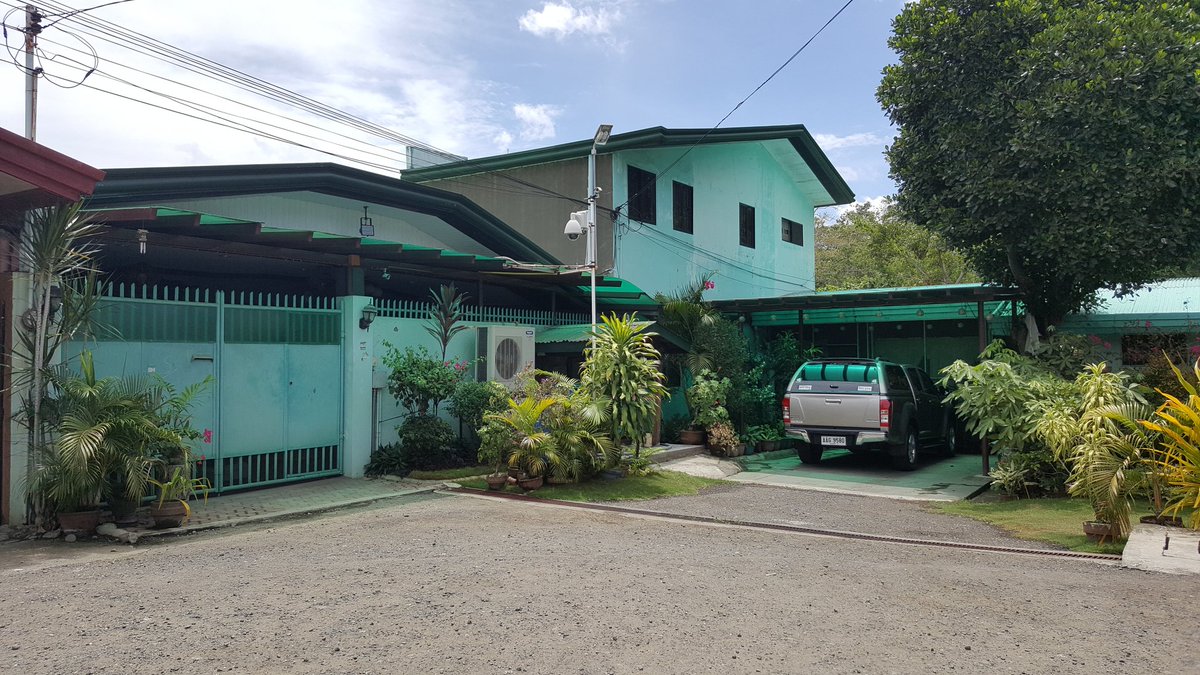 (picture reference:here)
It's a no brainer why Davao is dubbed as one of the safest City in the Country and in South East Asia for President Rodrigo Duterte lives here! You can visit his humble home at Doña Luisa Subdivision, Matina Davao City. You'll be surprised that the house isn't as extravagant and luxurious as most people expected it to be. And ironically, the security of the area is as normal as the locals have. Also, the place has become a tourist spot and even locals visit the place to take a look of the president's house up close and take pictures of themselves outside.
World Class Products
(picture reference:here)
The City prided itself to many world class produce and chocolates is one of them. Yes, chocolates!
Malagos Chocolate produce chocolates from scratch; from cacao beans to the known world class chocolate bars, both sweetened and sweetened dark chocolates. They have a farm of cacao trees and a laboratory to manufacture these rich, organic chocolates. Their chocolates was multi-awarded in the 2019 International Chocolate Awards and in the 2019 Academy Of Chocolate Awards.
And also let me introduce you to another world class product from Davao City and that is…Civet Coffee.
And did you know that it is the most expensive coffee in the world? Yes, another surprising thing here. Civet coffee isn't harvested in trees or plants but in a droppings of a Philippine local civet cat, an animal from the mongoose family. Why and how it's made? The civet ate the sweetest and ripest coffee cherries in the farm and once the animals produce droppings, the farmers collect it and naturally process it by cleaning and drying the beans then finally brewing it!
Mount Apo
(picture reference:here)
If you are a mountain climber or a hiker then you've probably heard of the highest mountain peak in the Philippines…or have you?
Mount Apo is located at South Mindanao and has a height to 9,692 feet (2,954 meters). Even if you are in Davao City, you can already see Mount Apo from afar. The beauty of this mountain is one-of-a-kind and they say if you are on its peak, you can see the sea of Australia and in clear sky, you can see Indonesia. Beautiful!
Endangered Creatures
(picture reference:here)
Recently, locals found that there are tarsiers, a leaping primate in some forested area in Davao City. And it is one of the endangered species in the world. Now Davao is protecting not only these cute little creatures but also some popular local animals in Davao City such as famous Philippine Eagle, Philippine Crocodile and Asian Palm Civets (remember the one that produces great coffee? It's own cousin.) Davao City is dedicated to protect these creatures and educate locals the conservation of these fascinating creatures to avoid extinction. Want to see one of these animals? Then you can visit The Philippine Eagle Centre and Crocodile Park.
Museums
(picture reference:here)
Davao City has several interesting museums from local museums to peculiar ones. Want to know more about the indigenous peoples in Davao? Then visit Museo Dabawenyo where they showcased art, musical instruments and even weapons from different Mindanaoan tribes. They also display authentic tribal clothing and many other vintage items.
And when I say peculiar, there are two museums in my list: The first one is the D'Bone Collector Museum where thousands of animal bones are displayed for bone enthusiasts. And if you want to enjoy and just have fun, there is an Upside Down House Museum where everything inside is upside down plus, some cool 3D eye trick for both youngsters and young-at-heart visitors.
Beautiful places in Davao: Beach, Lake, Waterfalls
(picture reference:here)
More and more Davao City is being recognized because of its neighboring beautiful beaches and other tourist destinations. Samal Island can rival the most famous beaches in some parts of the Philippines. And a few hours ride you can go to Dahican Beach at Mati, Davao Oriental where you can go wakeboarding or surfing. And if you want cool waters to bathe into then you must visit the majestic cascading Aliwagwag falls at Cateel, Davao Oriental. You want to see a picture-esque lake to chill? Then Carolina Lake will make you wow! Do you want to dive into a beautiful beach? Then you must dive in the place called "The wall" in the Cape of San Augustin in Gov. Generoso, Davao Oriental.
Conclusion
There are several more reasons why Davao is becoming more popular. It is also known that the city is big in cleanliness and the locals follow suit to this trait. Have you visited Davao City already? What do you think made the City popular? Let us know in the comments!